As we examine ways PR affects a company's bottom line, Coca Cola's recent campaign to address childhood obesity stands out as a stunningly bad PR move.
Center for Science in the Public Interest…says
sugar drinks (mostly soda) are "making us sick" (1)
The national obesity epidemic is hard to ignore. More and more people are aware that a 20-ounce Coke contains 15 teaspoons of sugars, and that the American Heart Association recommends that women consume no more than six teaspoons of added sugar a day; men no more than nine.

Yet the 127-year-old company has relentlessly sold its products-especially its sugary sodas-to the point of cultural obsession, instead of suggesting any form of moderation.
Trouble for Soda Pop Makers
"It wasn't so bad when soft drinks were the occasional treat.
"But now sugary drinks are the number one source of calories in the American diet.
"With one third of America overweight and another third obese,
"it's a wonder anyone is still swallowing what the soda companies are selling." (2)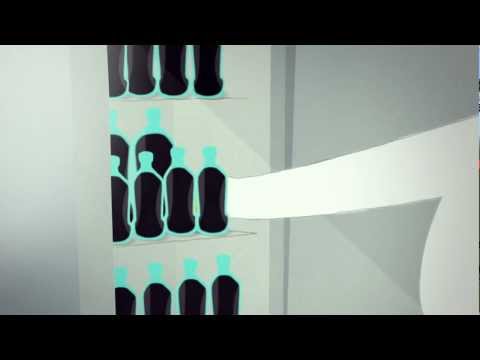 Sales of Coca Cola's sugary sodas are dropping, because of the mounting research and public opinion that these drinks are bad for our health. More pressure is coming from legislation, including New York City's law, set to take effect in March, that will limit the size of soft drinks sold at restaurants, movie theaters, sports arenas and other venues to 16 ounces.
So what did Coke do? They introduced a new campaign cloaked as addressing the childhood obesity issue, but its "PR" is clearly aimed at protecting the drink, not helping people (http://livepositively.com/comingtogether).
You'll see no animations of playful polar bears in this latest television ad campaign, nor a hillside of people clutching the iconic glass bottle, letting you know they would "like to teach the world to sing."
But the world's largest beverage company's recently-unveiled two minute commercial employs nostalgic clips from old Coca Cola spots, images of their non-carbonated and calorie-free products and somewhat conflicting statistics to attempt to combat charges that its products make people fat and shortens their lives. The move is being roundly criticized as manipulative, transparent and 'too little, too late.'
"This is not about changing the products but about confusing the public," according to Michelle Simon, a public health attorney and president of Eat Drink Politics. She examines the food and beverage industries in her blog Appetite for Profit (http://www.appetiteforprofit.com).
This awkward attempt by Coke to frame the debate over sodas and their impact on public health in their favor is an obvious ploy of damage control. Coke's advertising and public relations campaign won't fix what's broken, at Coke or with the public health issue of national obesity. For the first time, I see Coke in a whole new light and I'm having a hard time liking them.
(1) Sugar, Too Much of a Sweet Thing, Center for Science in the Public Interest, 
infographic cspinet.org/new/pdf/combined_infographic.pdf
(2) The Unhappy Truth About Soda, Center for Science in the Public Interest, 
The Real Bears Film www.therealbears.org